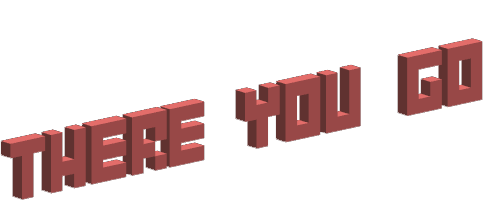 There You Go
A downloadable game for Windows, macOS, and Linux
THERE YOU GO by Ev Amitay
There You Go is a short (around 15 minutes) isometric puzzle game about rooms, puzzles, puzzle rooms, and rooms with puzzles. It has about 10 rooms, each with its own set of riddles, and even contains some easter eggs.

So go ahead and download it for free below, and let me know what you think! This is my first game, so getting any and all feedback would be greatly appreciated.
TESTIMONIALS
"It was really fun"

"If I don't finish that Colour mix puzzle this century I'm going to throw my PC out the window!"

"It was great and I now await chapter II"

"Did I find all the easter eggs? I DON'T KNOW IF I FOUND ALL THE EASTER EGGS!!"
Also available on Android via Google Play:

CREATED BY Ev Amitay
PUBLISHED 25th June, 2016
Download
Click download now to get access to the following files:
There You Go (Windows Installer - 64bit)
14 MB
There You Go (Windows Installer)
14 MB
There You Go (Windows Portable ZIP)
17 MB
There You Go (Linux 32/64 bit TGZ)
30 MB
There You Go (Mac ZIP)
29 MB
Also available on